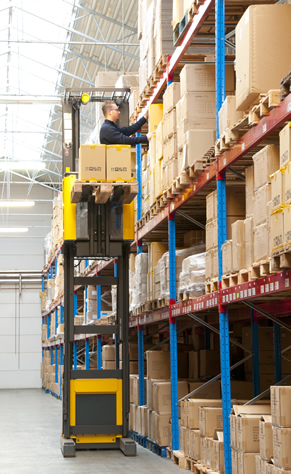 Action, disaster, emergency or (temporary) shop stock storage
In our modern dry non-food and transhipment warehouses there is a minimum temperature of 15 degrees Celsius. The smooth floors provide a dust-free storage environment. The spacious layout of the corridors and theorems contribute to an effective overview and management of your goods.
All offered storage goods are checked and processed in a WMS management system which also indicates the correct location. Within this system collective orders presented to us for storage and processing can be placed with a yet to deliver total order in partial shipments. A well-secured connection (plug-in) is quick to implement.
But also for temporary stock storage or promotional goods which at a later time in shops or businesses are needed we offer the right storage. We can also arrange transport for pick-up and delivery for these goods.