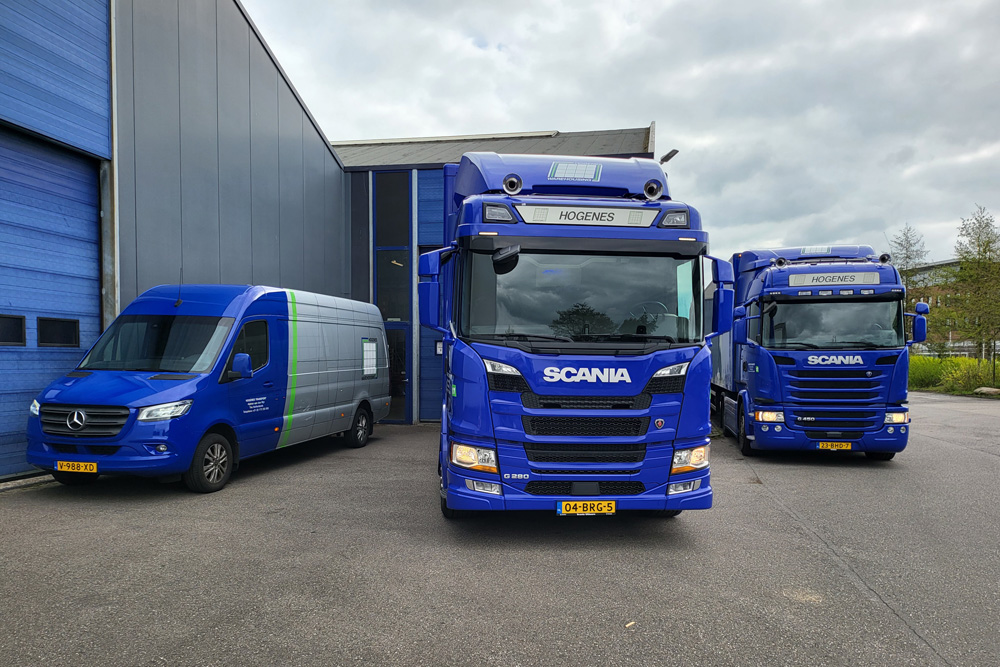 An important link in the process "logistics" and "warehousing" is …… transportation. Hogenes Warehousing has a fully equipped fleet of vans and trucks, trailers and furniture containers. Also hanging garment transportation by means of a specific car interior is an indispensable service provided by Hogenes Warehousing.
"Piece of mind" when you know that transport of your valuable goods are in the right hands. Hogenes Warehousing does not only provide the proper transport of goods to your customers, but also from the factory to the store, whether it is regional, national or international. Transport of sea-freights are also a possibility.
In consultation with our client we can look after all the necessary documents for this service.
Our fulfilmentg team also works with other various carriers for small volume parcels. We have arrangements with Post NL, DHL, GLS and UPS so that our services are guaranteed.